Vintage crystal glass, Brand New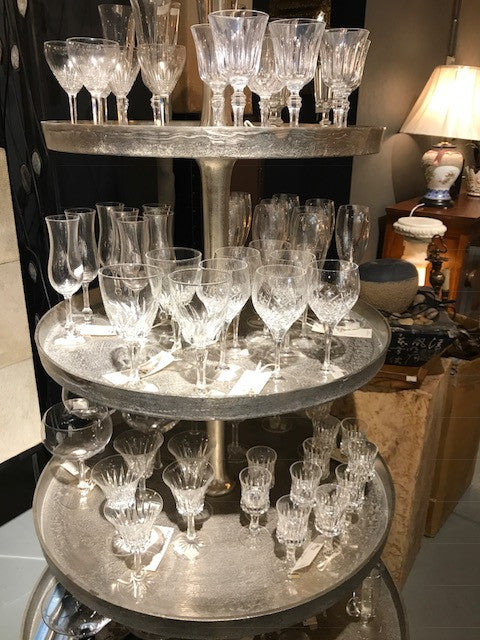 In France, when every daughter got married off,  she is often given full sets of beautiful crystal glasswares. They are so endearling precious, in fear of breaking them, they are kept away in cupboard for ages. 
If you are looking for something one of a kind memorable pieces, please check in here from time to time.
Vintage crystal glass, Brand New